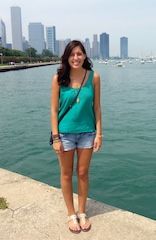 If there's one thing we've learned, it's that no amount of technology can replace the human touch. That's why we hire the most qualified individuals to serve on our team.
Meet our new Graphic Artist, Samantha!
Samantha is currently finishing her undergraduate degree in Business Management with a Minor in Graphic Design at Oakland University. She enjoys designing her own typography and reading a variety of novels in her spare time. She loves turtles, the color purple, and cooking. Her favorite quote is "Just because things get difficult, it's no reason to believe God is on vacation."
Hi everyone, I'm Lisa Rodriguez the friendly voice you get when you call Done Right! (most of the time…. LOL)
I have been with the company since 2001 and have come into contact with a lot of fascinating people. I love to be home with my husband! We have 2 sons, 3 daughters, 1 grandson, 1 granddaughter and 1 on the way due Oct 8th :)) We love our 3 dogs: Rico (American Bull), Cookie (Pit Bull) & Nena (Boston Bull). I live for date night with my husband, "The key to a great man is having a strong woman standing beside him." We have been together since 1992 and are happily counting the years! I enjoy being a tattoo artist as a hobby as well.
"I can do all things through Christ which strengthenenth ME!"